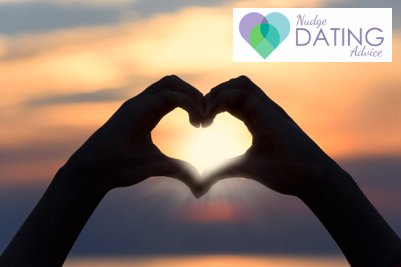 When I was going through the process of online dating, I developed a certain mindset for myself that I used in order to be successful in the process. This mindset worked well for me as an introvert since I did not feel confident in my dating abilities. By nature I am not good at winging things.  I needed a clear, organized way of thinking about online dating.   If you sign up for one of our coaching programs, we will use these 8 Mindset Strategies for Introverts as a backbone in order to guide you through your personal online dating journey.  OR if you want to strike out on your own, but would like some advice on how to proceed in your online dating journey, you can use our workbooks to guide you in your process. To get started, see our FREE download fully explaining these 8 Mindset Strategies for Introverts.  If the sentiments here seem to ring true to you, give Nudge a try!
8 Mindset Strategies for Introverts
Stay true to yourself. This is the most important mindset idea. Sound cliche? Maybe, but there's a good reason for that!
Your confidence in the process working is key. When I first started online dating, I didn't think I would realistically get anywhere, and I didn't. When I came back to it with confidence that the process would actually work, my results changed dramatically.
Approach dating as a positive thing instead of a chore. Positivity can position you so that you stay motivated, even if you feel like online dating isn't working for you.
Date/talk to multiple people at once. This might seem like it is counterintuitive to what you know about dating, but if you do it correctly it is not morally wrong or unkind, and actually works better for you.
It's ok to not see someone again if you don't see a future. Maybe it seems rude to not give someone a chance, but the standards for online dating are different than our everyday interactions with people. This can work out better for both of you in the long run.
Dedicate time to the process of finding someone. If you want something to work, you have to keep up with it. For online dating, you don't need gobs of free time and energy. Just a little bit, relatively often.
Make guidelines for yourself about what you're looking for in a partner, but keep an open mind. Knowing what you want in a partner is an important aspect of dating, but figuring out how that works in an actual relationship is more complex.
Develop a strategy that you want to personally follow to accomplish your goals. Have a plan that works for you, and moves you ahead in your process to find your forever partner.
To learn more about how these strategies work, download our FREE guide that outlines how these 8 Mindset Strategies for Introverts can work for you. Click here to get that download. If you like what you see, it's time to look into what more Nudge can do for you through our coaching programs or workbooks. Click here to look into those options.