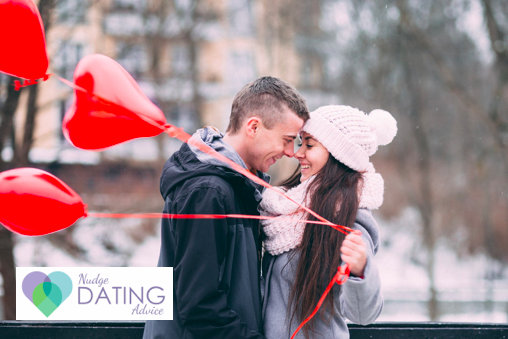 Winter is probably the hardest time to be dating, especially if the relationship is fairly new. The weather can be a limiting factor when it comes to planning unique dates, but if you get creative you can come up with some successful date ideas even during a pandemic. Here are some possibilities for dates during the end of the winter season to get you started:
Cozy coffee. Simple, but effective. This is especially good for a first date. You can do a weekend afternoon or an evening date. It's informal, not expensive, and doesn't require a huge time commitment, but if it goes well, you can hang out a lot longer and chat. Maybe outside with a heater to be a little safer?
Ice Skating. This one is based on your location of course, but maybe do a little research and it's possible there is a place nearer to you than you thought if you've never looked into it. It doesn't have to be a rinky dink outdoor pond either. Some hockey/figure skating arenas have free skate available at certain times. This date still gets you active and moving in the winter, while having the potential to be romantic. Never skated before? That actually could be equally as fun, and you can try something new!
Stay in and watch a movie or just order food. This is another simple one that doesn't require a whole lot of effort. Try a cuisine you've never tried, or order from a place you've never ordered from. If you want to jazz this date up, decorate your place like it's a party, or make a theme like breakfast for dinner. And if you really want to make it special, try cooking together!
Snow Tubing or Skiing. This might be a more difficult date to plan, and is definitely more expensive. Use this if you've been dating for a little while and want to do something big! Bonus: since the winter season is drawing to a close, you'll probably avoid some of the crowds.
Laser Tag. This sounds like a kid activity, but I have seen many adults suddenly become super competitive when thrown into a laser tag game. The only problem is that due to the pandemic some of these places have limited availability or may be temporarily closed.
Museum. This one depends a little bit on your location, but it also doesn't have to be a big museum. Do a little research. My small hometown has a train museum that you would never know was there, but people travel far and wide to go there!
Cooking class/wine tasting/painting party. This is a date that may require a little advanced planning, especially during these strange times, but it could be special and totally worth it. Who knows maybe you'll even make mutual friends in this outing.
If you'd like to try out some of these winter date ideas, but don't have the best relationship with online dating these days, check out how Nudge Dating Advice can guide you. We offer personalized coaching as well as self-guided workbooks to support you in your online dating life. Click here to see how to get started.