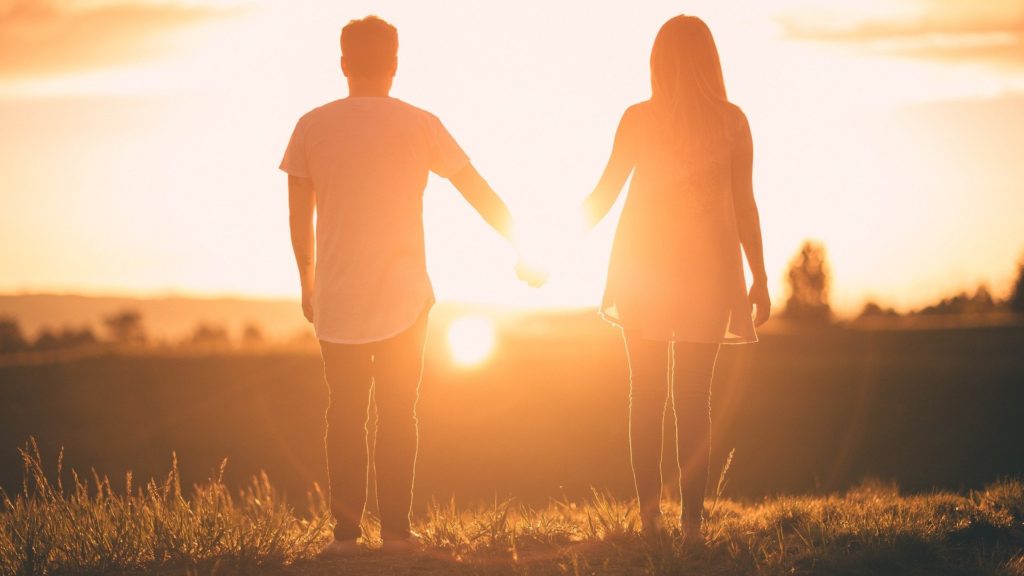 Are you feeling a little bit anxious about online dating? After all, it can feel scary to put yourself out there in such a public way. You may be an introvert, or maybe you've had bad experiences in the past. But don't worry – you're not alone. Millions of singles have gone through this! And with a little bit of confidence and preparation, you can make online dating work for you. Let's look at some tips for gaining confidence in online dating. And if you're looking for more guidance and details about how to become more confident in your online dating journey check out this Your Confidence is Key Workbook. It will walk you through all you need to know about gaining confidence in online dating.
FIGURE OUT WHAT YOU NEED TO FEEL CONFIDENT
This is the first and most important step. In order to feel confident in online dating, you need to know what makes you feel confident in general. Do you feel good when you're well-dressed? When you're surrounded by friends? When you're doing something you love? Make a list of all the things that make you feel confident. These are the things you need to focus on before and during your online dating experience.
DATE/TALK TO MULTIPLE PEOPLE AT ONCE TO BE CONFIDENT DURING THE ONLINE DATING PROCESS
There is a misconception out there that the perfect way to date is to just find one person and concentrate on that one person. While this can work for some people, it often backfires. Why? Because you're putting all your eggs in one basket, which puts pressure on that relationship. If that relationship doesn't work out, you're left feeling heartbroken and defeated.
So instead of focusing on one person, try dating/talking to multiple people at once. This way, you won't be as invested in any one person. Sometimes the person you weren't that interested in becomes a long-term relationship! And sometimes that person is just someone to talk to and keep your confidence up until you find your soulmate.
GET OUT OF YOUR OWN WAY IN YOUR ONLINE DATING PROCESS
There's one thing that can hold you back more than anything else in online dating: yourself. If you're constantly doubting yourself, it's going to be very difficult to find success. So instead of thinking negatively, try to focus on the positive. Believe in yourself and your ability to find love. When you do, anything is possible!
A POSITIVE MESSAGE OR MANTRA TO GAIN CONFIDENCE IN ONLINE DATING
When you're feeling doubtful, it can be helpful to have a positive message or mantra that you can repeat to yourself. Something like, "I am worthy of love" or "I am open to finding my perfect match." Say it out loud to yourself when you wake up in the morning and before you go to bed at night. Or, write it down on a piece of paper and carry it around with you. Whatever you do, make sure it's something that resonates with you and that you can say with confidence.
SET GOALS FOR YOUR ONLINE DATING JOURNEY
One of the best ways to gain confidence is to set goals for yourself. What do you want to achieve with online dating? Do you want to go on a certain number of dates? Do you want to meet someone who shares your interests? When you have specific attainable goals in mind, it's easier to stay focused and motivated. And as you achieve your goals, your confidence will continue to grow.
FOCUS ON YOUR SUCCESSES, NOT YOUR FAILURES
It's easy to dwell on the negative and focus on all the ways you've been hurt in the past. But if you want to be confident in online dating, it's important to focus on your successes, not your failures. Think about all the times you've taken risks and they've paid off. Remember all the people you've connected with and the relationships you've had. These are the things that matter.
BE KIND TO YOURSELF IN ONLINE DATING
If you want to be confident in online dating, you need to be kind to yourself. This means accepting yourself for who you are and not beating yourself up for your mistakes. It's okay to make mistakes. We all do. What matters is how you learn from them and grow as a result.
SEEK OUT SUPPORT TO GAIN CONFIDENCE IN ONLINE DATING
If you're having trouble gaining confidence, seek out support from friends or family. Talk to someone who will understand and be supportive. This can be a huge help when you're feeling down. There are also online dating coaches and therapists who can help you work through your issues. You can accomplish this with Nudge's coaching services if you so choose.
SPEND QUALITY TIME ON YOUR DATING APP OR WEBSITE
If you want to find success in online dating, you need to spend quality time on your dating app or website. This means filling out your profile completely and honestly. It also means taking the time to message people you're interested in and getting to know them before you meet them. The more effort you put in, the better your results will be.
LEARN FROM YOUR MISTAKES IN ONLINE DATING
Everyone makes mistakes in online dating. The key is to learn from them and not make the same ones over and over again. If you keep making the same mistakes, it's going to be very difficult to find success. So take a step back and examine what you're doing wrong. Then, make a conscious effort to change your behavior.
FOCUS ON THE PRESENT MOMENT IN ONLINE DATING
One of the best ways to gain confidence is to live in the present moment. When you're caught up in anxiety and worry, it's difficult to be confident. But when you focus on the here and now, it's much easier to relax and be yourself. So instead of worrying about what could happen, focus on what's happening right now. Taking things bit by bit allows you to accomplish what you set out to do.
PREPARE FOR YOUR DATES
One of the best ways to gain confidence is to be prepared. This means once you get a date, do your research ahead of time and have a general idea of what you want to say on your date.
For example, if you're going to meet someone for coffee, take a look at their profile beforehand and think of some questions you can ask them. This way, you won't be caught off guard and you'll have a better chance of keeping the conversation going. Don't write a script, just have some idea of what you two can talk about.
Hopefully, putting these tips into practice will help you feel more confident in online dating. Remember, you know yourself best, and know what you need to feel confident. You can always reach out for support from others. For more guidance and detail about gaining more confidence in online dating check out our Your Confidence is Key Workbook. Know that any way you choose to go about this, you got it!